Legislation enacted on June 18, 2001, established the Responsible Alcohol Management Program, which is a voluntary certification that provides incentives for licensees who participate and complete five components. RAMP is the umbrella term used to describe this collection of training and resources available to licensees and their employees.  Completion of the program provides certification to the licensed establishment for two years.
In order for an establishment to become RAMP Certified, the establishment must complete all parts of the program, which include: Owner/Manager Training, Server/Seller Training, New Employee Orientation, Signage and Affidavit Request for RAMP Certification.
So what does all this mean to to you? ….the server and/or bartender?  It means that you as a server or bartender are responsible for taking the RAMP Server/Seller training course which we offer here on RAMP-Certification.com.  Once you pass the training course, you will be RAMP trained for a period of 2 years!  You can save and print your RAMP Certificate as soon as you are done the course.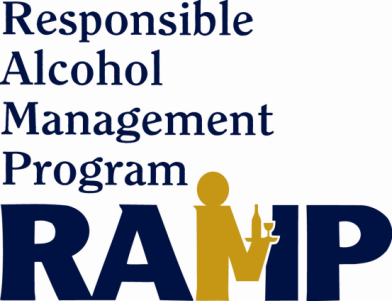 TOLL FREE: 866-275-8237
CENTRAL REGION: (717) 558-2160
WESTERN REGION: (412) 723-0109
EASTERN REGION: (610) 940-1217